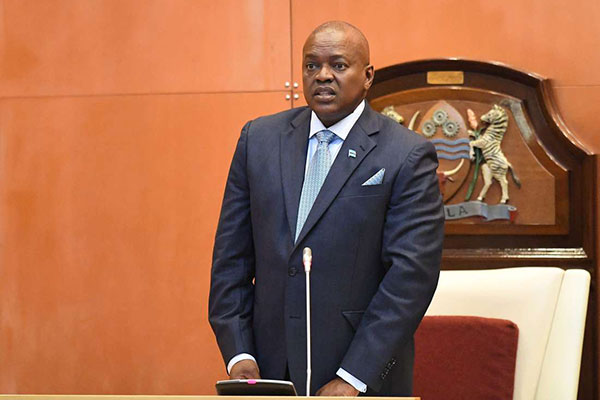 Botswana names new vice-president
Botswana President Mokgweetsi Masisi has appointed Mr Slumber Tsogwane as his vice, the government confirmed on its online page.
Mr Tsogwane, 58, was Wednesday sworn-in as the Republic of Botswana's 9th vice-president.
President Masisi, 55, was also expected to appoint his new cabinet soon, following his inauguration as Botswana's fifth president on Sunday.
His swearing-in ceremony in parliament came after Ian Khama stepped down, ahead of completing the constitutional maximum 10 years in office.
STABLE COUNTRIES
Botswana is one of the Africa's most stable countries and the continent's longest continuous multi-party democracy.
It is rated as the least corrupt country in Africa by Transparency International and has a good human rights record.
But it has also struggled with rising unemployment rate of about 18 per cent and an HIV/Aids epidemic.
« It is because of the peace and tranquillity that our leaders have sustained for so long that Batswana (people) have continued to enjoy relative prosperity, » President Masisi said Sunday after taking his oath.
« One of my top priorities as the president of this country will be to address the problem of unemployment, especially amongst the young people, » he added.
Mr Tsogwane is the MP for Boteti West constituency and the chairman of the ruling Botswana Democratic Party (BDP).
Prior to his appointment as vice-president, he served as the Local Government and Rural Development minister.
JOINING POLITICS
Under his leadership, the ministry enhanced its monitoring systems for improved service delivery at the local level, while providing professional support to the authorities.
Mr Tsogwane has been the Boteti Constituency MP since 1999. He first joined the cabinet as an assistant minister for Finance and Development Planning in 2004.
The alumnus of the University of Botswana earned his Bachelor's Degree in humanities in 1985.
Prior to joining politics, he served as a teacher and was promoted to a deputy secondary school head.
A passionate farmer, Mr Tsogwane enjoys playing and watching football and exercising in the gym.
By Arnaldo Vieira, in The East African, 04.04.18
© Congoindépendant 2003-2018