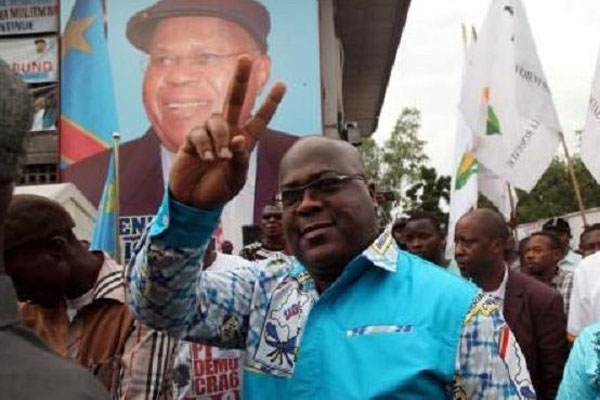 DR Congo opposition sets talks for naming election challenger
Leaders of Democratic Republic of Congo's divided opposition will meet in Geneva on Thursday to choose a joint candidate for the upcoming presidential elections, sources said on Tuesday.
« All opposition heads will gather in Switzerland to attend a meeting to designate a joint candidate, » one of the challengers, Freddy Matungulu, told AFP.
« The public has high expectations. We as a group cannot make any claim on winning the presidential elections unless we act together, » he said.
Peter Kazadi, deputy chief of staff to leading opposition figure Felix Tshisekedi, said Tshisekedi would take part, and the meeting would probably last three days.
The December 23 elections are critical for the future of the DRC, a sprawling, mineral-rich state that has never experienced a peaceful transition of power since it gained independence from Belgium in 1960.
Twenty-one candidates are standing in the presidential vote, which will be combined with a parliamentary election and elections to the provincial assemblies.
At stake is who will succeed President Joseph Kabila, 47, who has been in power since 2001. His second and final elected term in office ended nearly two years ago, but he stayed in office thanks to a caretaker clause in the constitution.
Months of speculation over Kabila's intentions, marked by protests that were repressed at a cost of dozens of lives, ended in August when he threw his weight behind Emmanuel Ramazani Shadary, a hardline former interior minister and loyalist.
On October 25, opposition parties agreed during talks in Johannesburg to name a unity candidate by November 15. One of the challenges facing them is to forge a joint stance on the use of electronic voting machines — a technology that some critics condemn as an invitation to electoral fraud.
By AFP, in Daily Monitor, 06.11.18