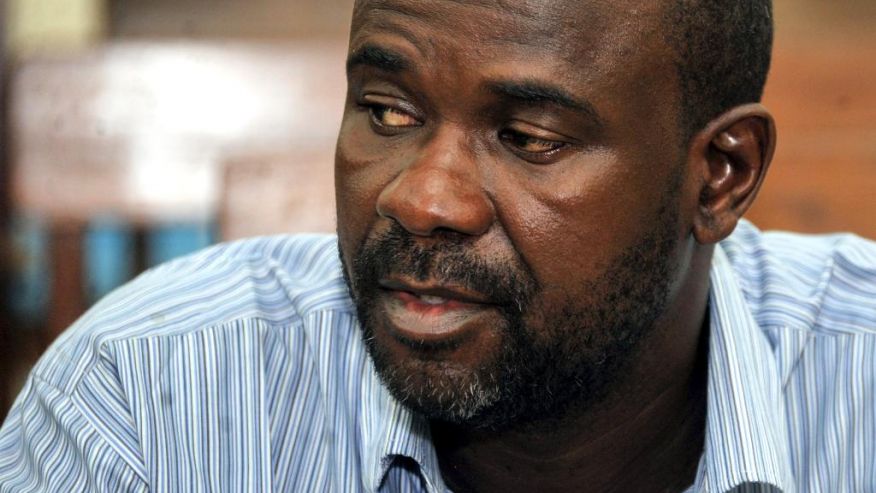 DPP amends Jamil Mukulu's charge sheet
The director of public prosecutions (DPP) has amended the charge sheet of former Allied Democratic Forces (ADF) rebel leader Jamil Mukulu.
According to the amended charge sheet, criminal proceedings against three of Mukulu's initial co-accused persons have been dropped while two suspects added onto the charge sheet.
The amended charge sheet presented before High court judge Eva Luswata today, Friday dated June 27 indicates proceedings against Ugandan Australian based cardiologist Dr Aggrey Kiyingi, Muzafar Kaule and Sheikh Swaliden  Baligeya have been temporarily discontinued pending their arrest.
Those added on the charge sheet are Joseph Masereka and Adam Dean Muhooza, bringing the number of suspects to 38.
Mukulu and 37 others are awaiting trial before the International Crimes Division of the High court on charges of terrorism, murder, crimes against humanity, aiding and abetting terrorism, attempted murder, aggravated robbery among others.
They are also linked to the murder of 80 students of Kichwamba Technical Institute in 1998, the killings of Muslim clerics, Muzamir Babale and Abdul Karim Tenywa, two police officers who were shot dead at Bugiri Police Station in Busoga in 2015.
During the pre-trial session, the DPP failed to disclose the evidence and exhibits he will use against Mukulu and his co-accused.
John Baptist Asiimwe, the assistant director of public prosecution informed court that he failed to meet the time frame given by court to disclose evidence due to logistical challenges. He asked for two weeks to enable him serve Mukulu's lawyers with evidence and to also convene a meetings for parties to view both documentary and physical exhibits.
Justice Luswata adjourned the hearing to August 15, 2018 with orders that the DPP meets his deadlines. Outside court, Mukulu attacked the media for tarnishing his name by reporting false stories.
He also shouted at some of the Muslims who were outside court arguing that he used to help them before he was arrested, but have now abandoned him.
Written by URN, in The Observer, 20.07.18